Children & Youth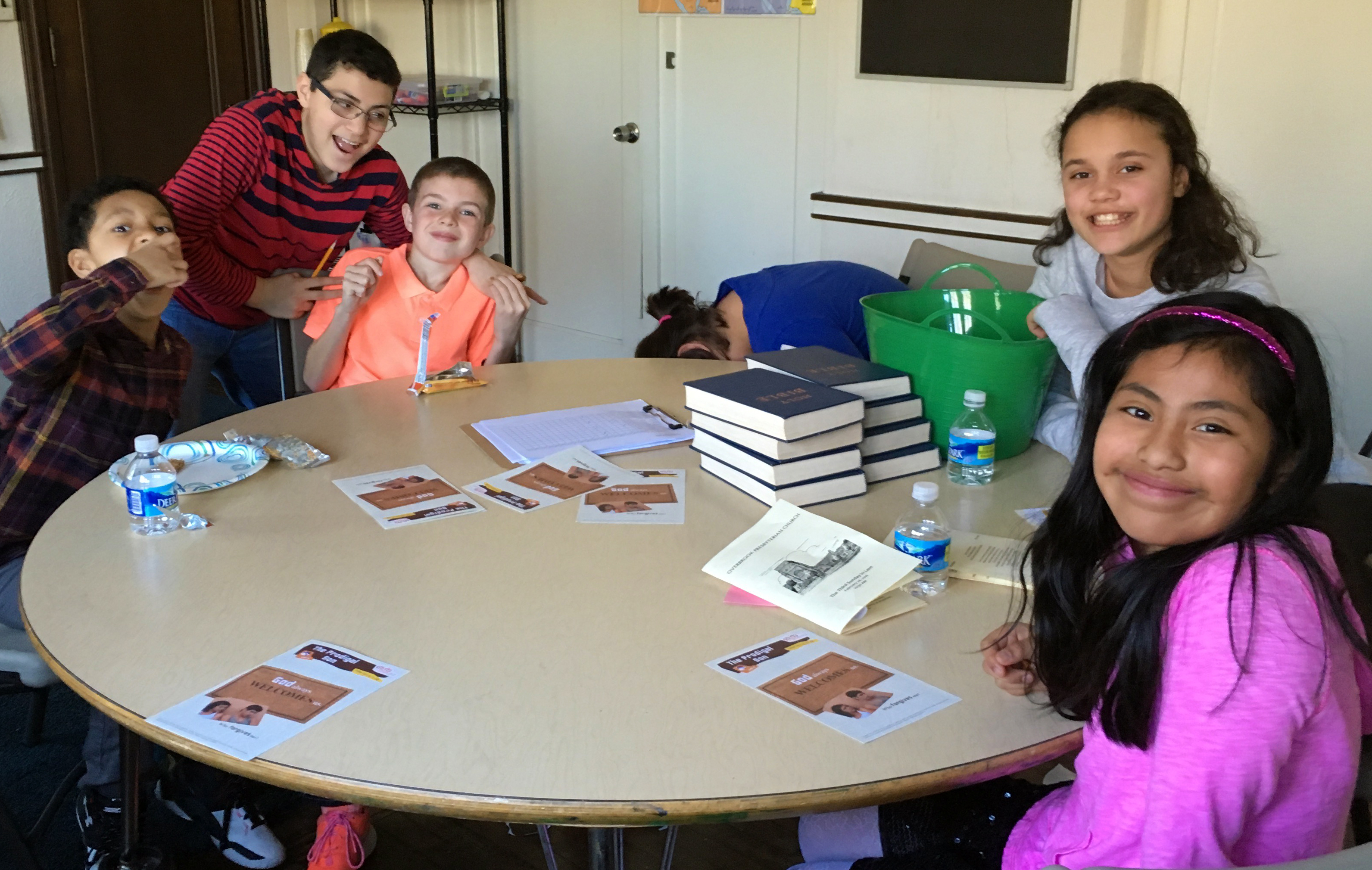 Overbrook Presbyterian Church offers a safe, nurturing environment where children and youth can learn about God and grow in their Christian faith.
Child Protection Policy
Overbrook Presbyterian Church is committed to providing a safe and secure environment for all children and youth entrusted to our care. In accordance with Pennsylvania State law and the policies of Overbrook Presbyterian Church, all those volunteering to work with children are subject to a screening process, which includes a check of criminal records and child abuse records. Contact our pastors for more information about the policies and the process for volunteering.
Children and Youth in Worship
Worship is for all of God's people and all children are welcome in the worship service. Children and youth participate in the service in a variety of ways. Older children and youth serve weekly as acolytes and periodically assist as ushers and lay leaders. Special worship kits are also available each week at the entrance to the Sanctuary, to help children better engage in worship.
During Sunday worship, there is a Time with Children when children are invited to sit on the chancel steps for a short message led by the Pastor. Overbrook Junior Choir sings in the worship service each month during the school year. Throughout the year, special services and events include a Children's Sabbath in October, a Christmas pageant on Christmas Eve, and a Summer Celebration Service in August.
Sunday School & Nursery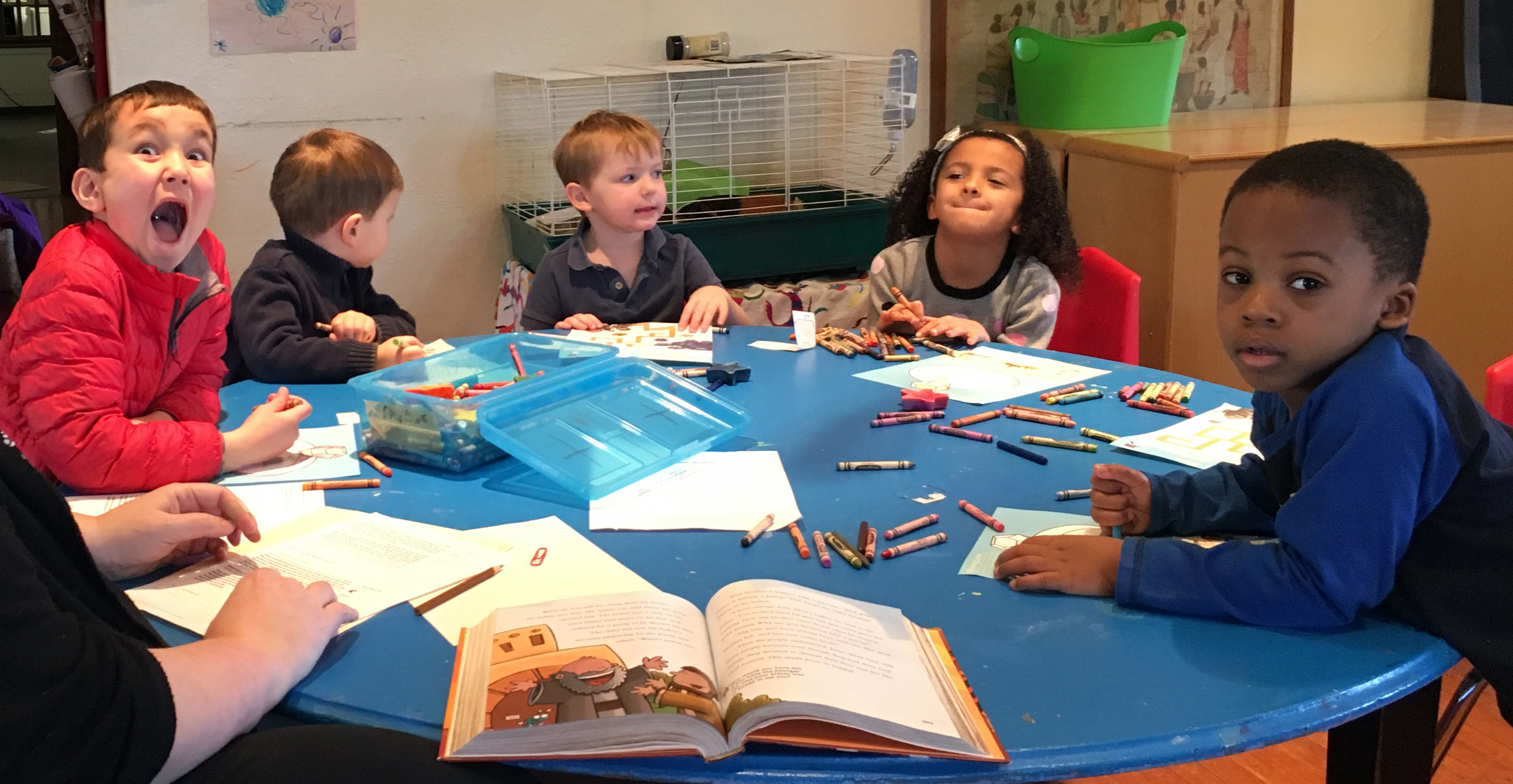 Sunday School is offered each Sunday from September through May except the first Sunday of the month. The first Sunday of each month is Communion Sunday and all children and youth are invited to participate in worship. On these Sundays, worship-time nursery is provided for children up to Grade 2.
Following the Time with Children, our younger students (Pre-K to Grade 2) leave for Sunday School. In an effort to prepare our young people to be part of the worship life of the church, our older children and youth depart for Sunday School during the Exchange of Peace which occurs following the sermon. Several different programs are offered:
Nursery
Infants and toddlers are cared for by paid, professional caregivers, in addition to volunteers from the church. Children engage in creative play and are offered a snack. If you would like to be a part of welcoming and nurturing our youngest children and have attained the requisite clearances, please contact Sharon Parker, our Director of Christian Education.
Pre-K through Grade 12
Children are invited to join their age group for a time of faith formation, Bible study, and fellowship. Classes are assigned as follows: Pre-K/Kindergarten, Grades 1-2, Grades 3-4, Grades 5-7, and Grades 8-12. Classroom volunteers must have attained the requisite clearances. For more information on teaching or obtaining your clearances, please contact Sharon Parker, our Director of Christian Education.
OPC Youth
OPC Youth meets monthly for fellowship, mission, and service activities. Each summer, students participate in a Mission Trip. Recent trips have led us to Broad Street Ministry in Philadelphia and to Blue Knob in rural Appalachia.

Seasonal Activities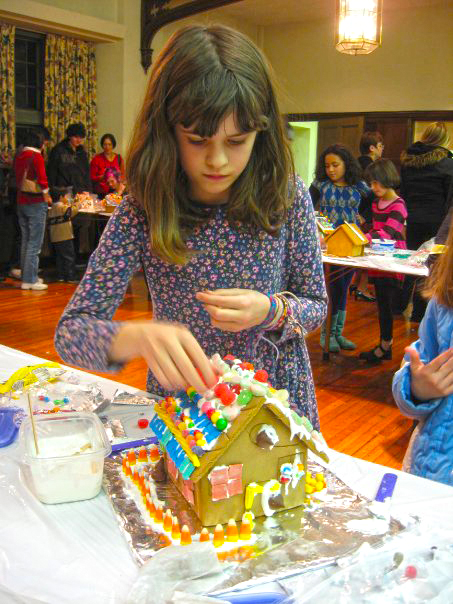 Each summer, Vacation Bible School draws children from the congregation and the community for a time of faith-based arts & crafts, music, and fellowship. On Christmas Eve, the children and youth participate in a Christmas pageant in the Sanctuary. Another beloved Christmas Eve tradition at Overbrook is the decoration of gingerbread houses. In the Spring, children enjoy Easter activities on the lawn.
Overbrook Junior Choir
The Overbrook Junior Choir is a choir for children ages 7-12. During the school year, it sings monthly in worship, and often presents a musical or cantata in the spring. The emphasis of the choir is not just on performance, but is intended to be a growth experience that blends music, the Bible, the history of the church, multiculturalism, and fun. Rehearsals are on Monday evenings at 5:15 PM, September to May, in the Choral Room on the first floor.