2017 Events
Christmas Eve Family Service
Sunday, December 24, 2017
Our Christmas Eve Family Service is a wonderful celebration, bringing together children, youth, and adults. The service is followed by dinner and gingerbread house decorating.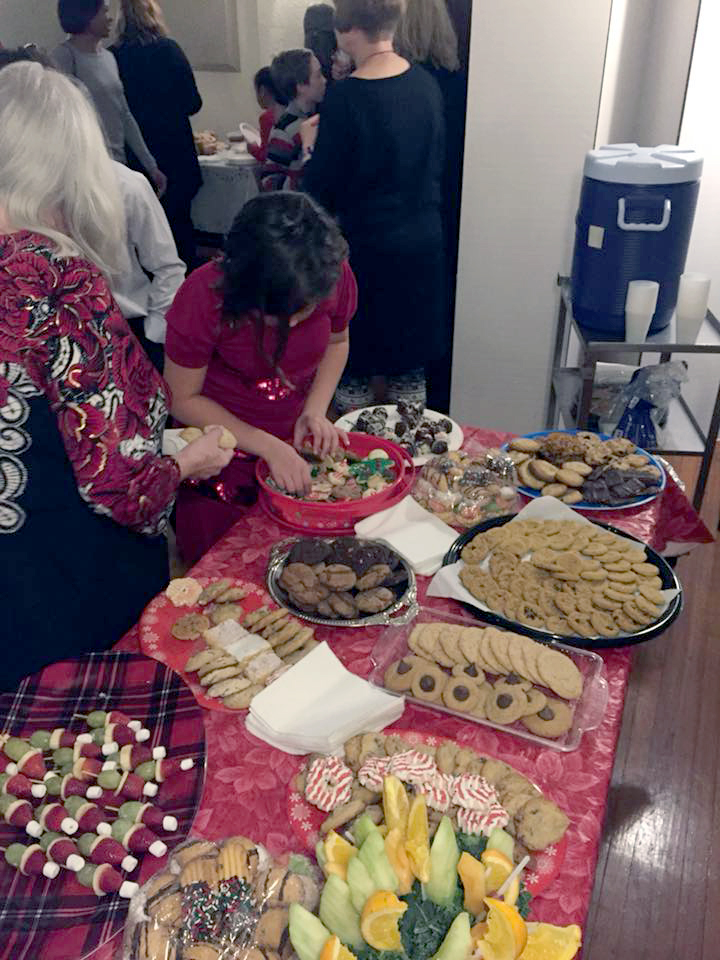 &nbsp
&nbsp
Stewardship Dedication Sunday
Sunday, November 5, 2017
We love to celebrate Stewardship with pie!
&nbsp
&nbsp
CROP Walk
Sunday, October 15, 2017
CROP walkers navigated a sometimes rugged 5-mile course and met a few unexpected friends. They walked to support disaster relief efforts and considered the challenges of immigrants along the way.
&nbsp
&nbsp
Blessing of the Animals
Sunday, October 1, 2017
Participants brought their favorite animals (dogs, cats, rabbits, and even stuffed animals) for a brief worship service on the grounds of Overbrook Church.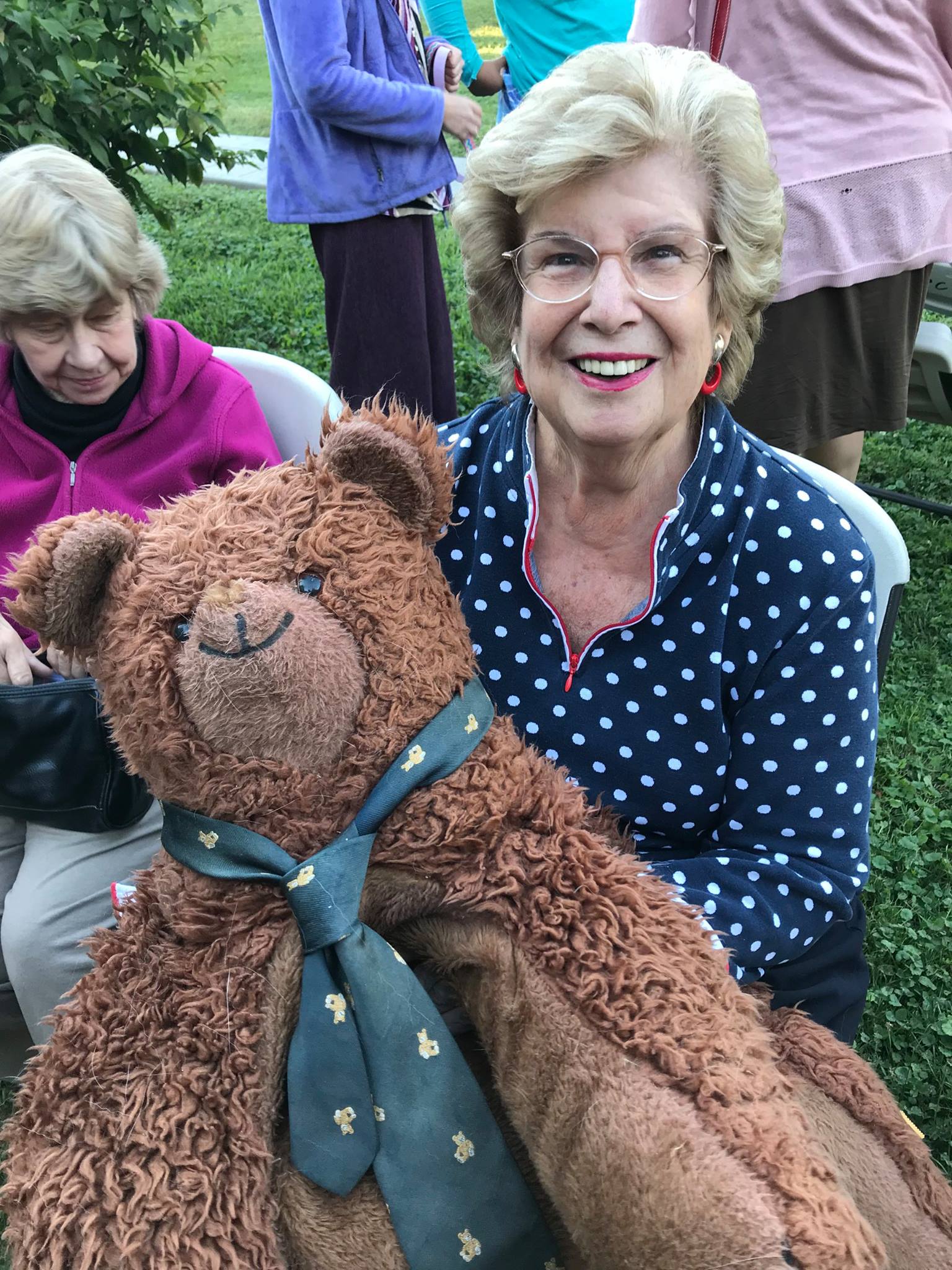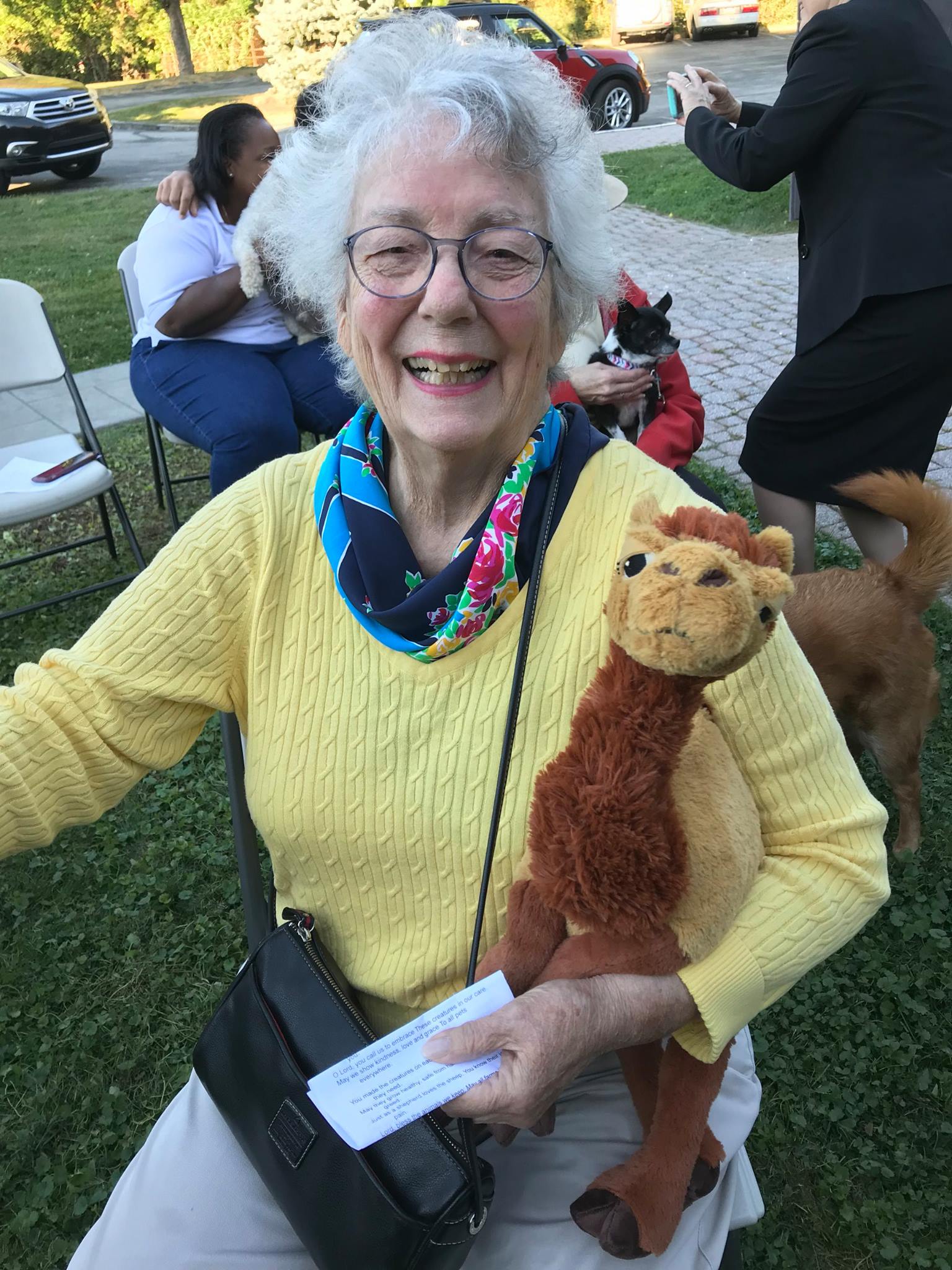 &nbsp
&nbsp
Homecoming Sunday
Sunday, September 10, 2017
After church, all our committees and activities set up tables to share information on what they do and to recruit volunteers.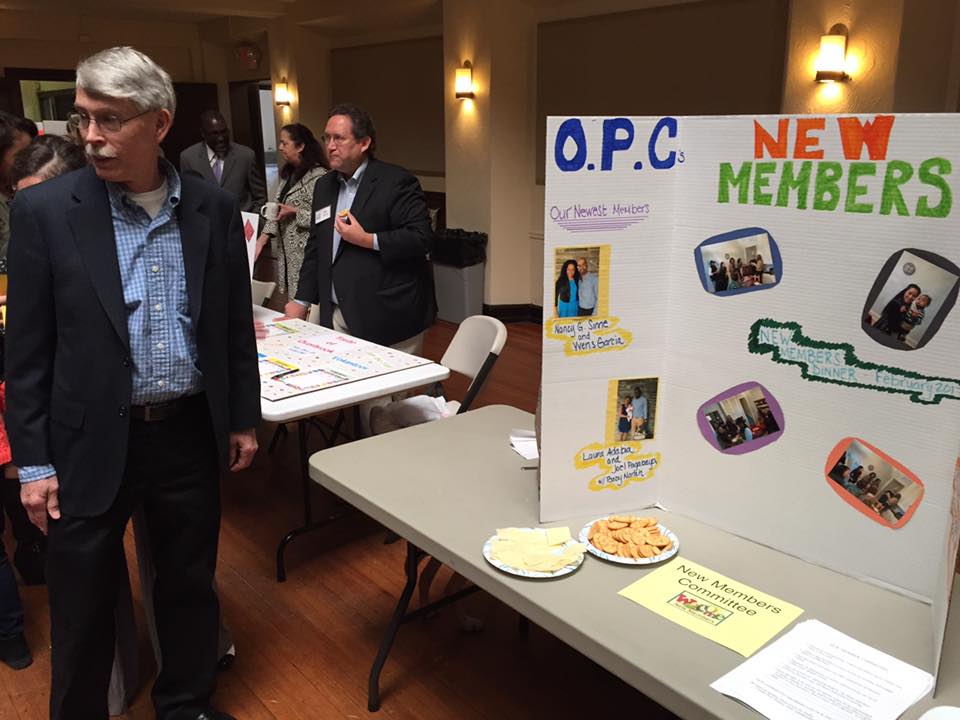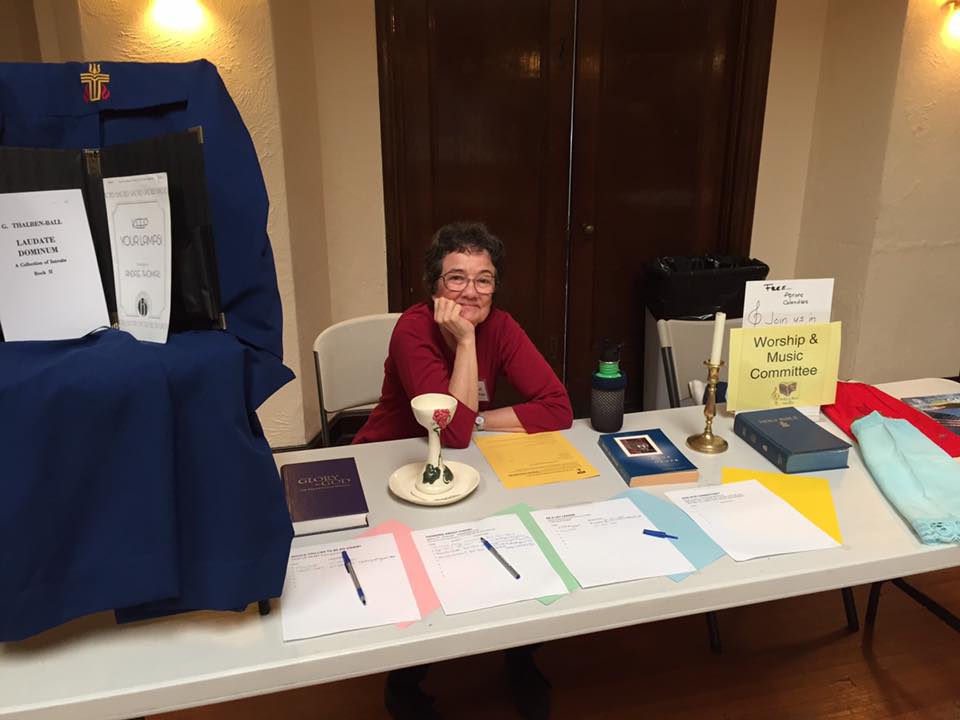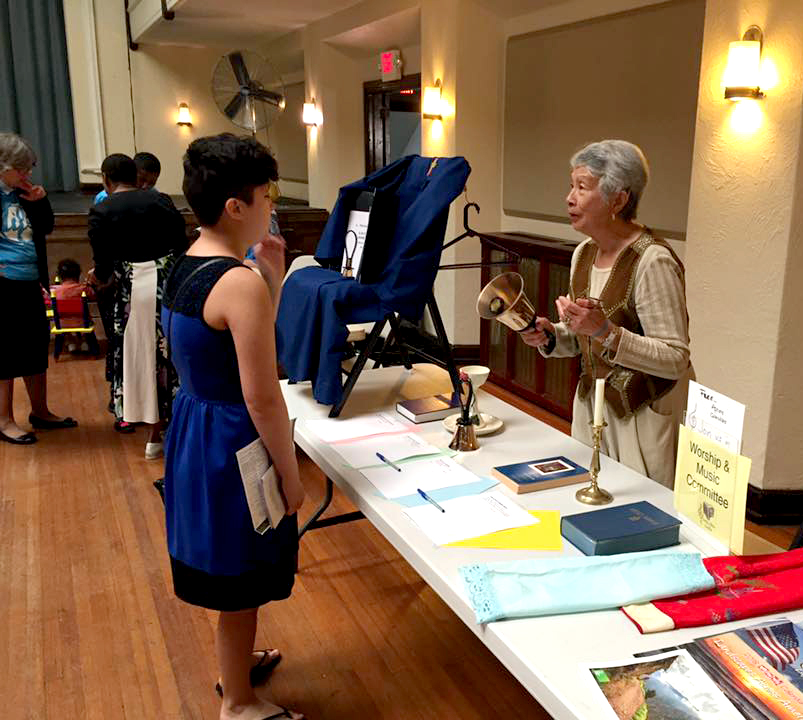 &nbsp
&nbsp
Youth Sunday
Sunday, September 10, 2017
Twenty-three church youth led the worship service, including the sermon, "Reflections on the Youth Mission Trip".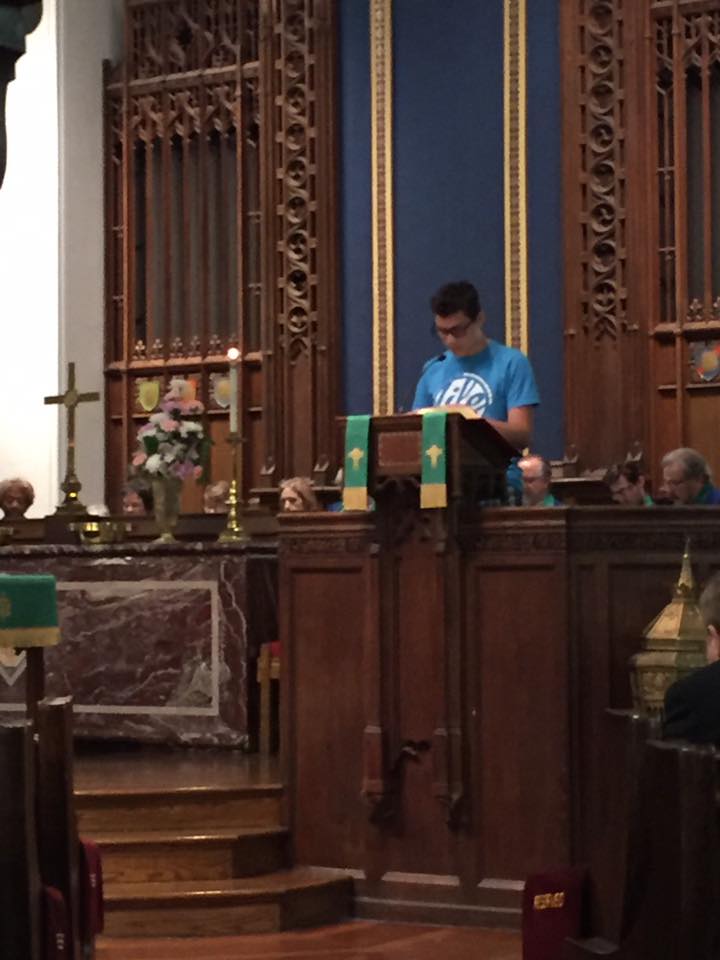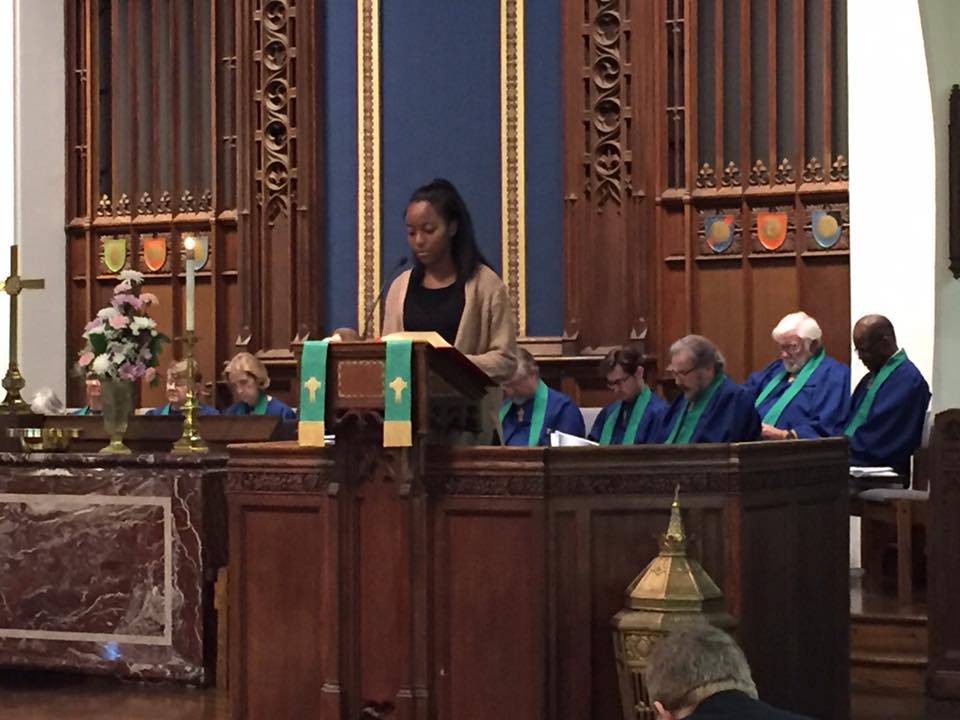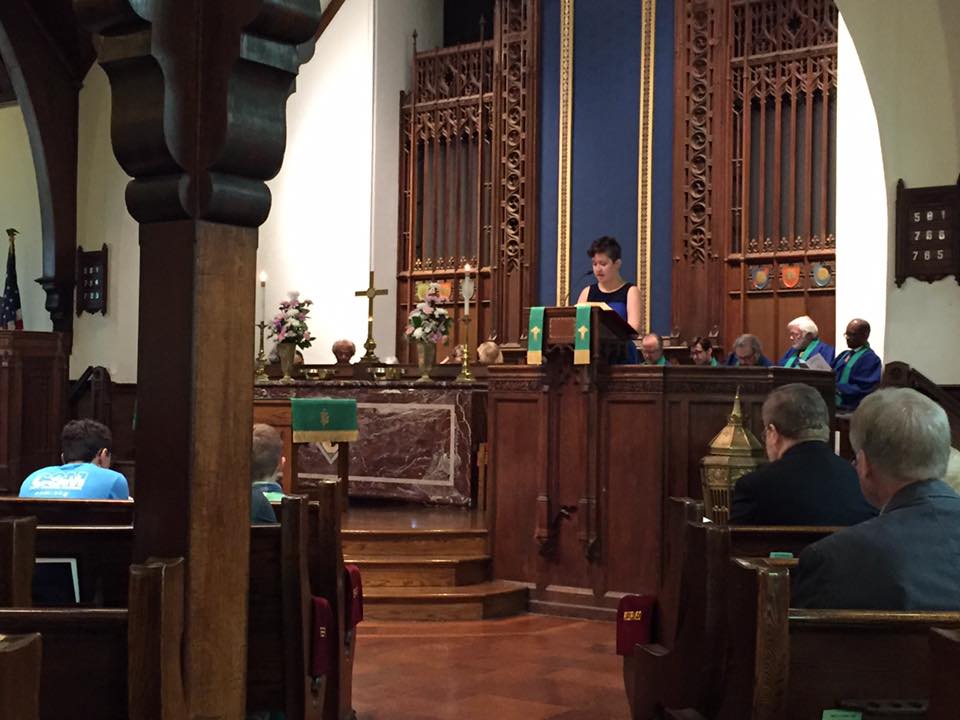 &nbsp
&nbsp
Youth Mission Trip
August 6-12, 2017
Some of our youth went on a Mission Trip in Philadelphia, working with a group called CSM that hosts youth groups and others who want to participate in city mission programs for a week in the summer.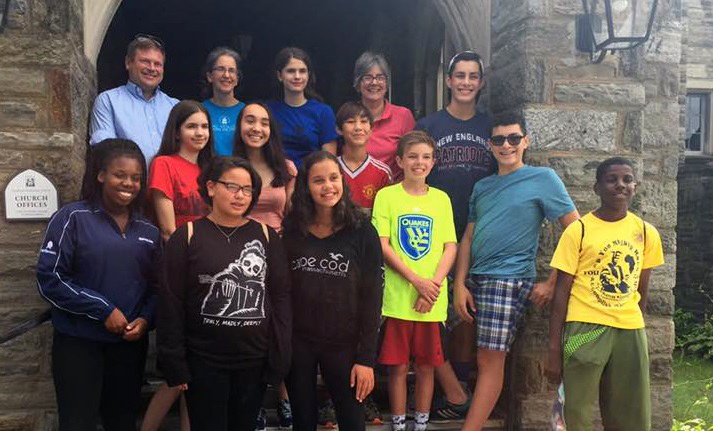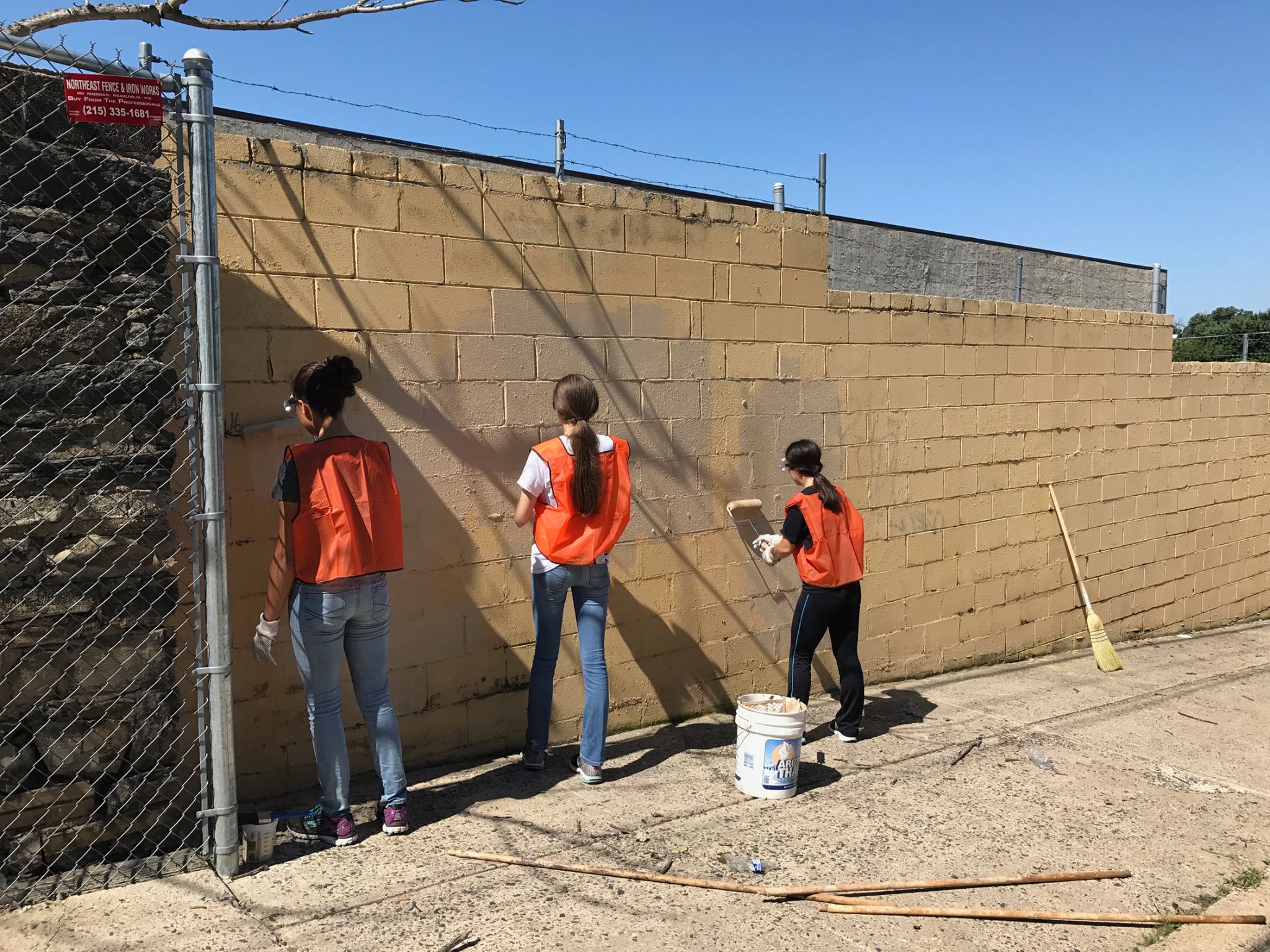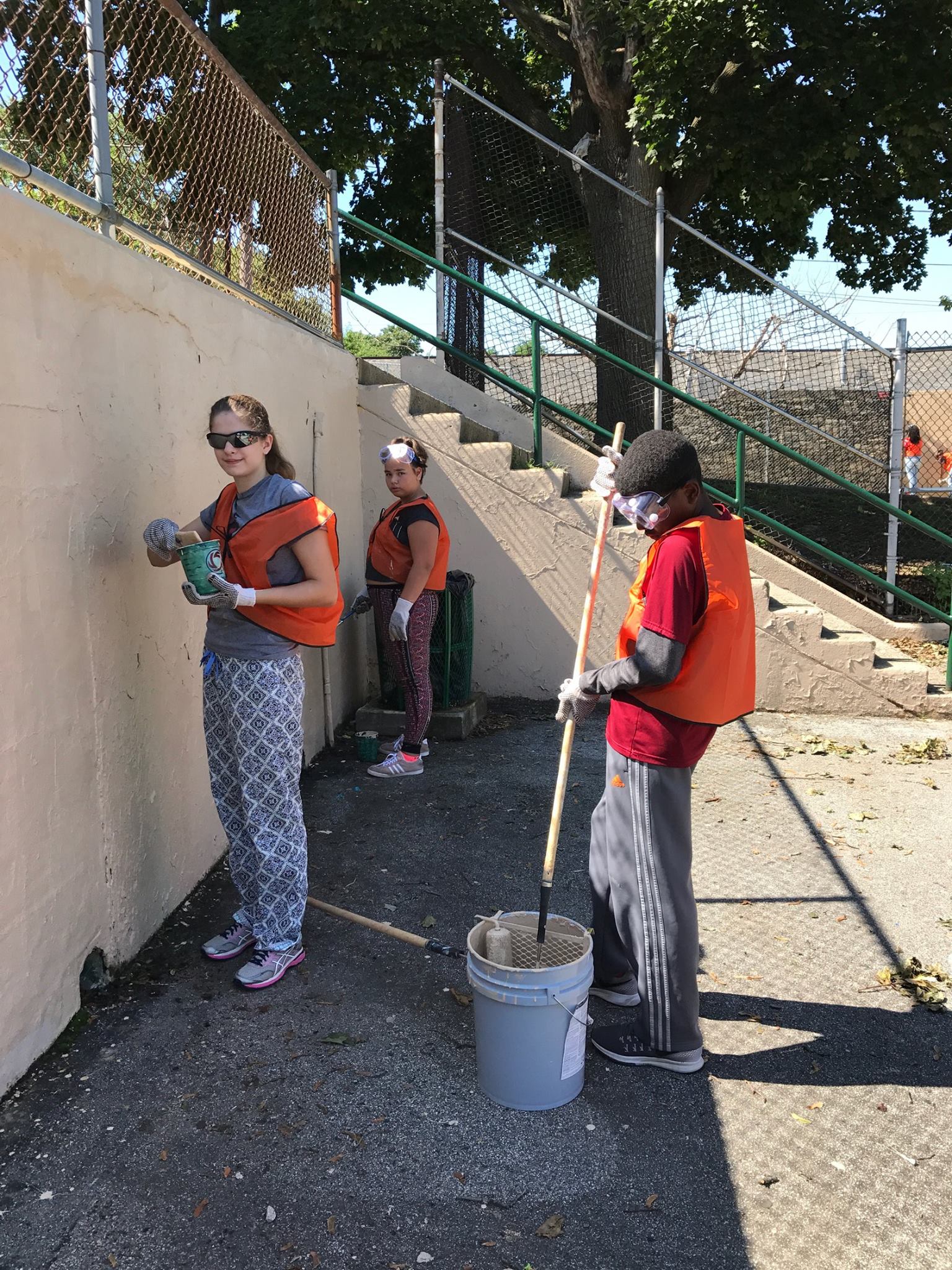 &nbsp
&nbsp
Tubing on the Brandywine River
Saturday, July 22, 2017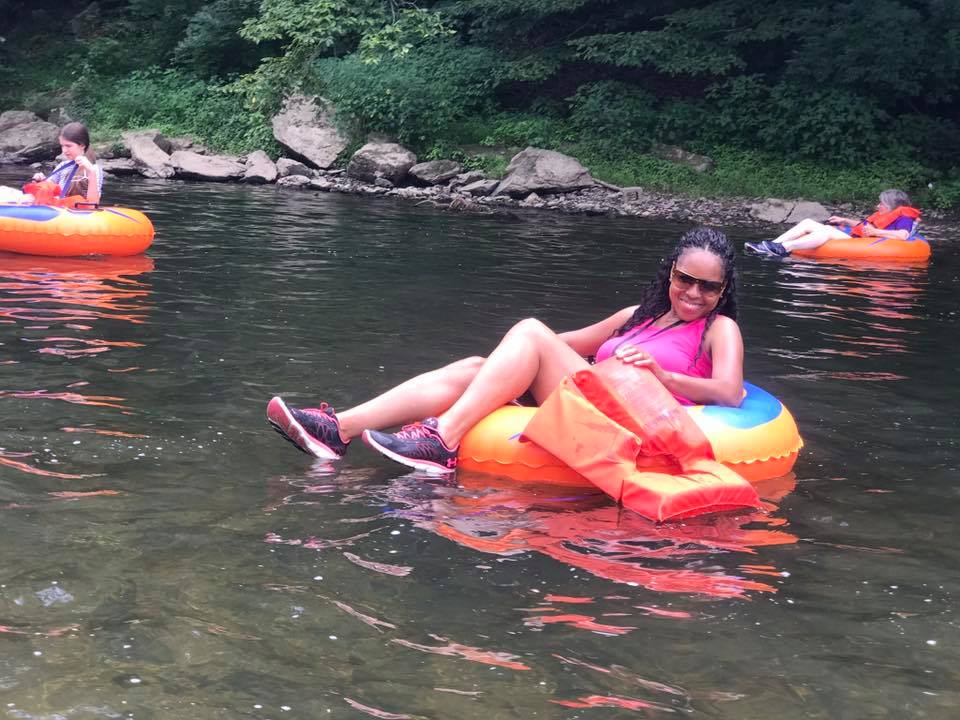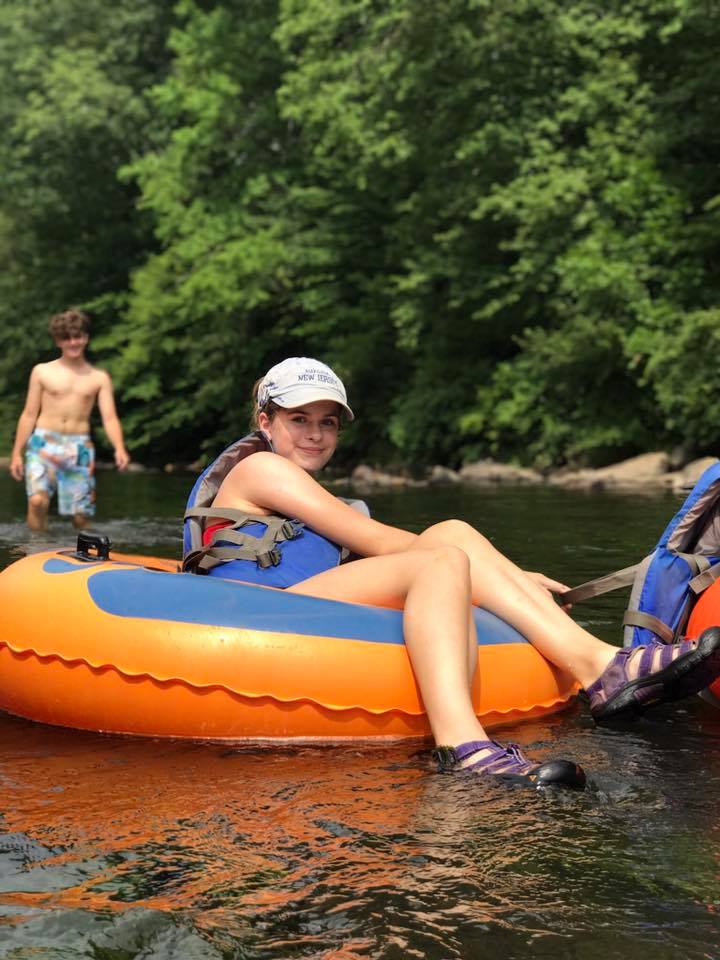 &nbsp
&nbsp
Donation to Matthew 25:35 Project
Overbrook Presbyterian Church is stepping back from their efforts related to the Matthew 25:35 Project and Calvin Presbyterian is taking a more active role in preparing meals and feeding their West Philadelphia guests. To support Calvin in their efforts, OPC made a $1,000 donation to help with the transition. We wish Calvin all the best! Thank you to Elizabeth Cosgriff and Larry McGhee for their hard work for the Matthew 25:35 Project!
&nbsp
&nbsp
Service of Installation by The Presbytery of Philadelphia and Overbrook Presbyterian Church for The Rev. Bruce Philip Gillette and The Rev. Carolyn Winfrey Gillette
Sunday, May 28, 2017

&nbsp
&nbsp
Feed My Starving Children MobilePack
Saturday, April 22, 2017
On April 22, a group of nearly 500 people gathered at Bonner & Prendie Catholic High School and packed enough meals to feed TWO HUNDRED EIGHTY SEVEN children for a year. Children who may have otherwise died. People came from all around the Delaware Valley, young and old — it was truly a team effort lead wholly by our Lord, Jesus Christ. Thank you all so very much for all of your support. We couldn't have done it without you, and we are already planning next year's event!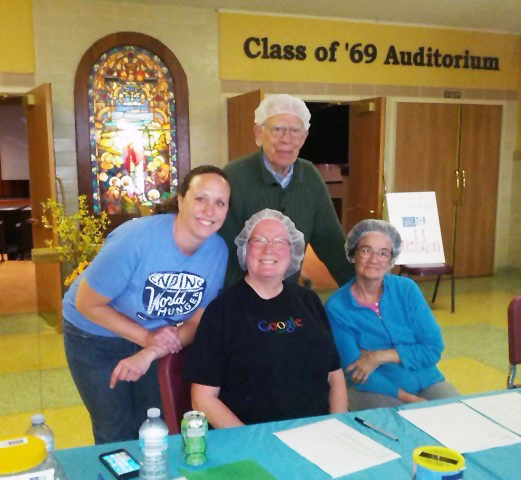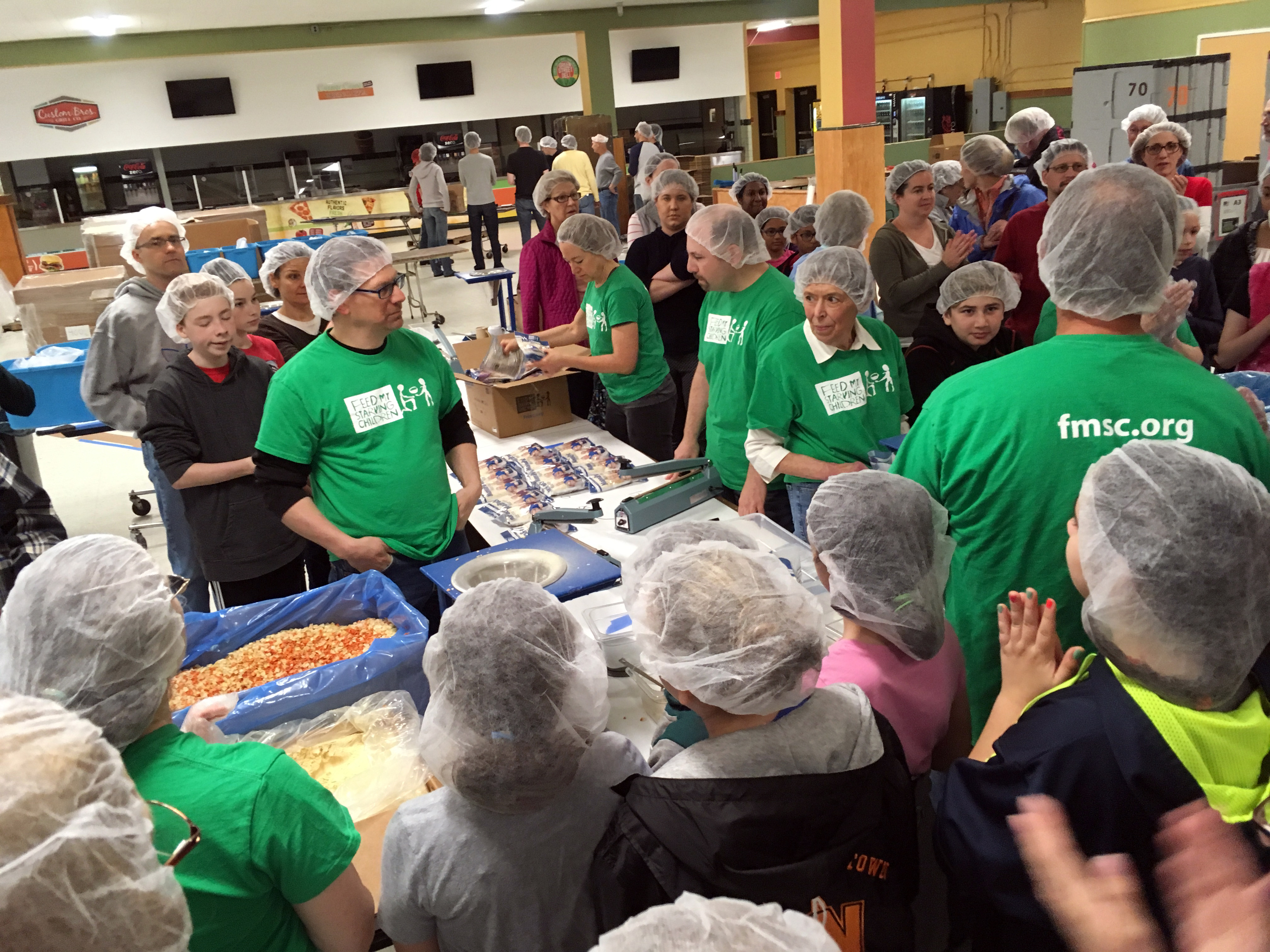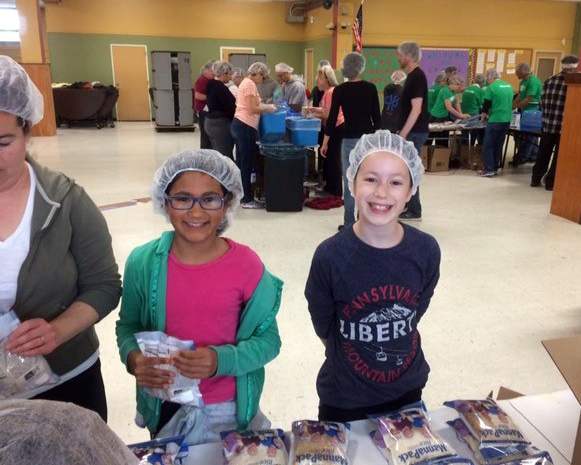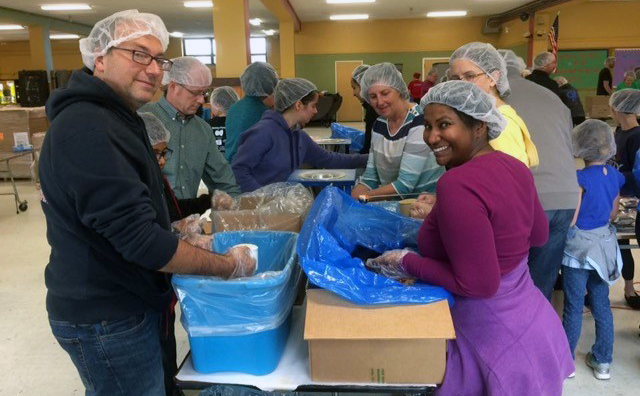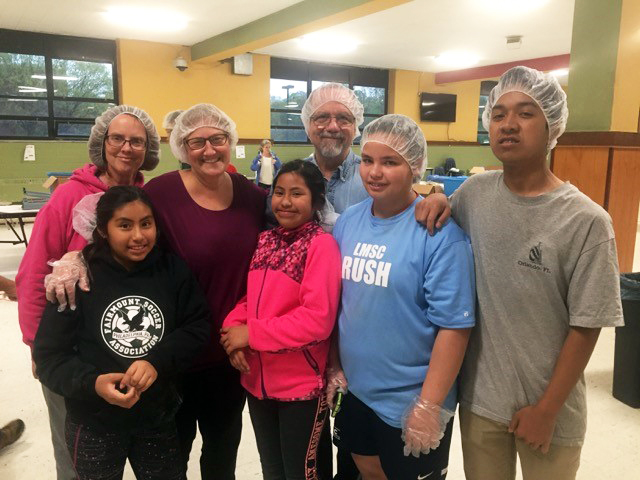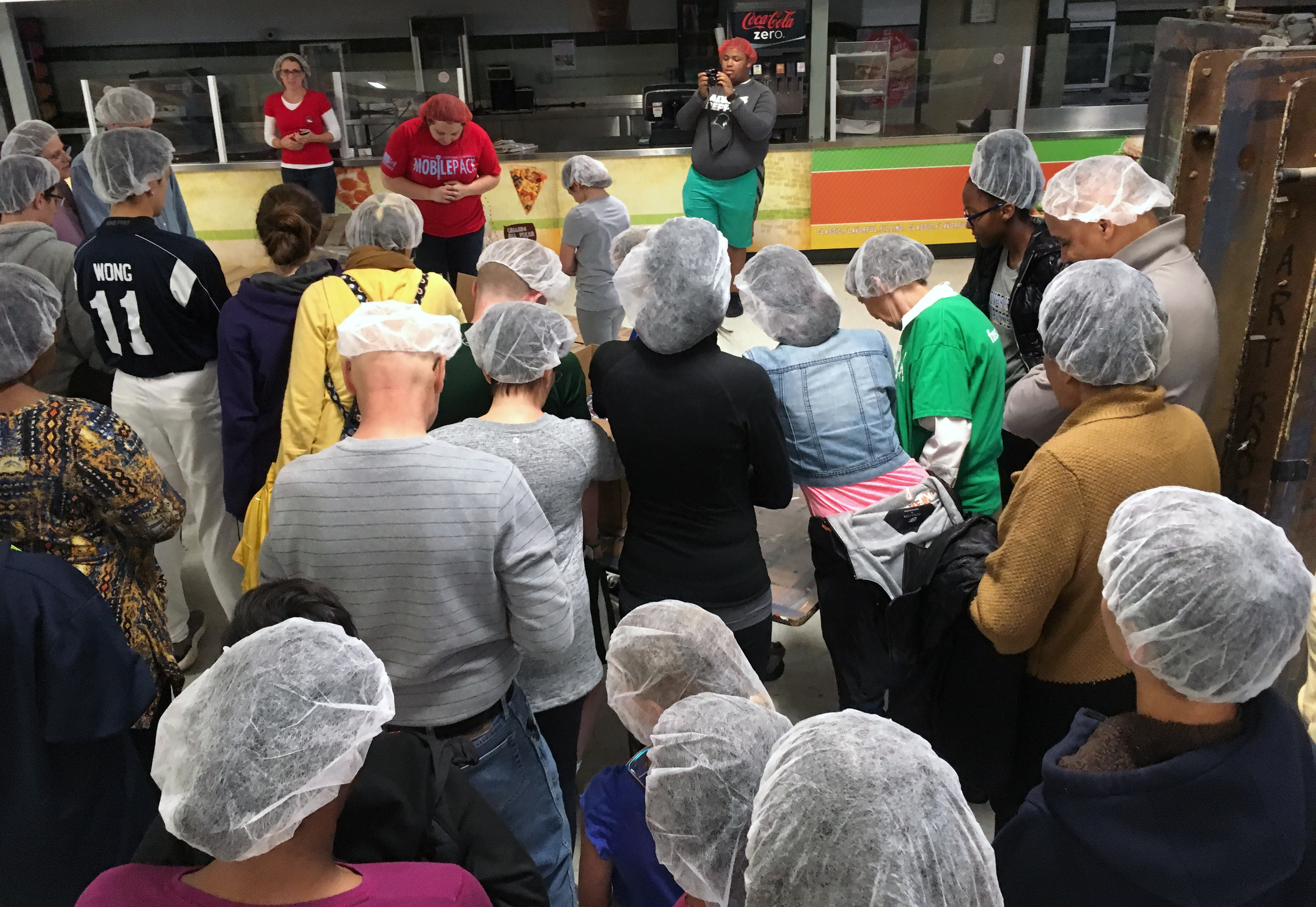 &nbsp
&nbsp
Prayer Breakfast
Saturday, February 11, 2017
OPC members and friends joined together for fellowship, a fine meal, and shared devotion at our (Almost) Valentine's Day Prayer Breakfast.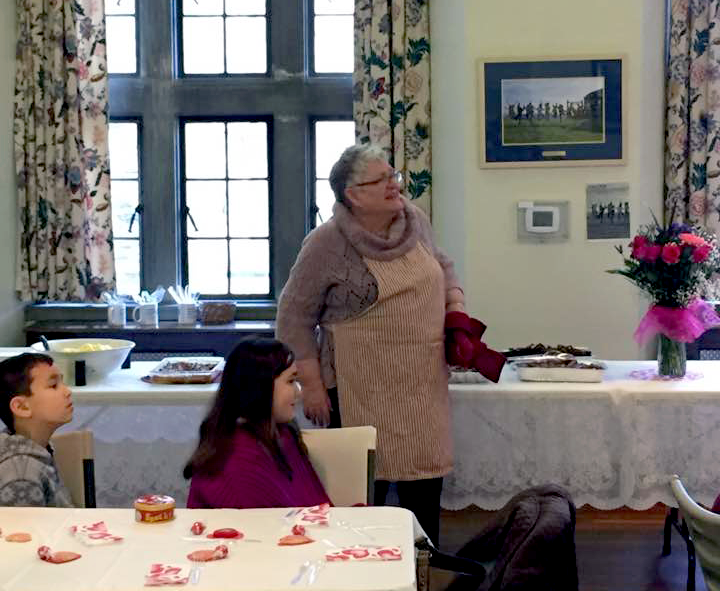 &nbsp
&nbsp
Martin Luther King, Jr. Day of Service
Monday, January 16, 2017
On Monday, January 16, approximately 100 members and friends of OPC joined together in a morning of service activities in honor of Dr. Martin Luther King, Jr. Activities included cooking for Aid for Friends; making cards for troops and shut-ins; sewing garments for children in need; and beautifying and restoring our church building and property. In addition to all those activities, volunteers helped to create a t-shirt memorial to victims of gun violence in Philadelphia. Many hands made positive contributions to the lives of others.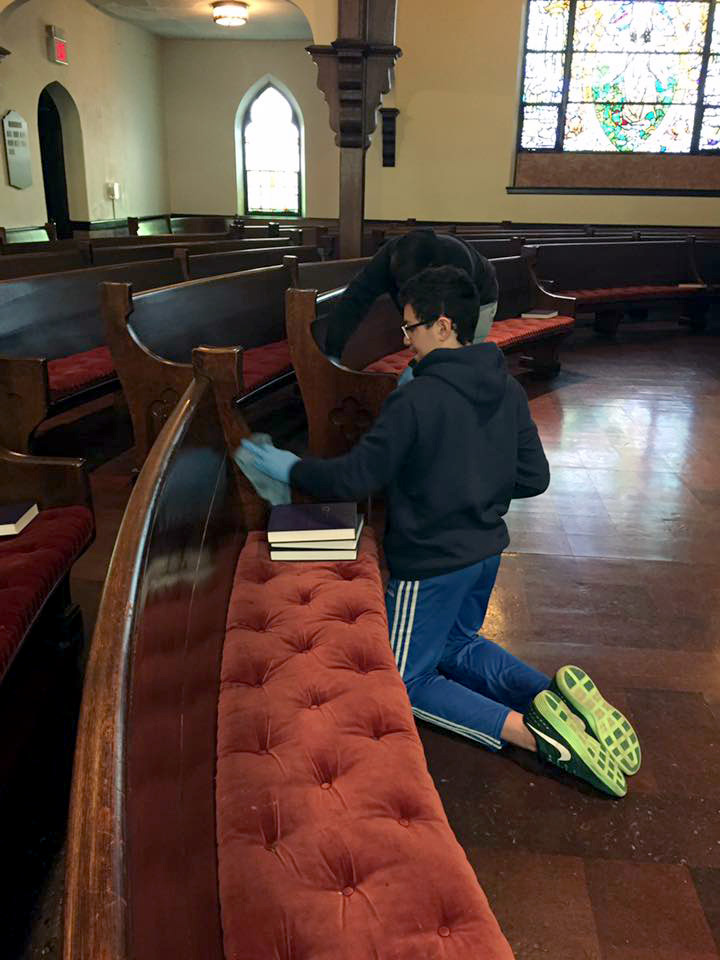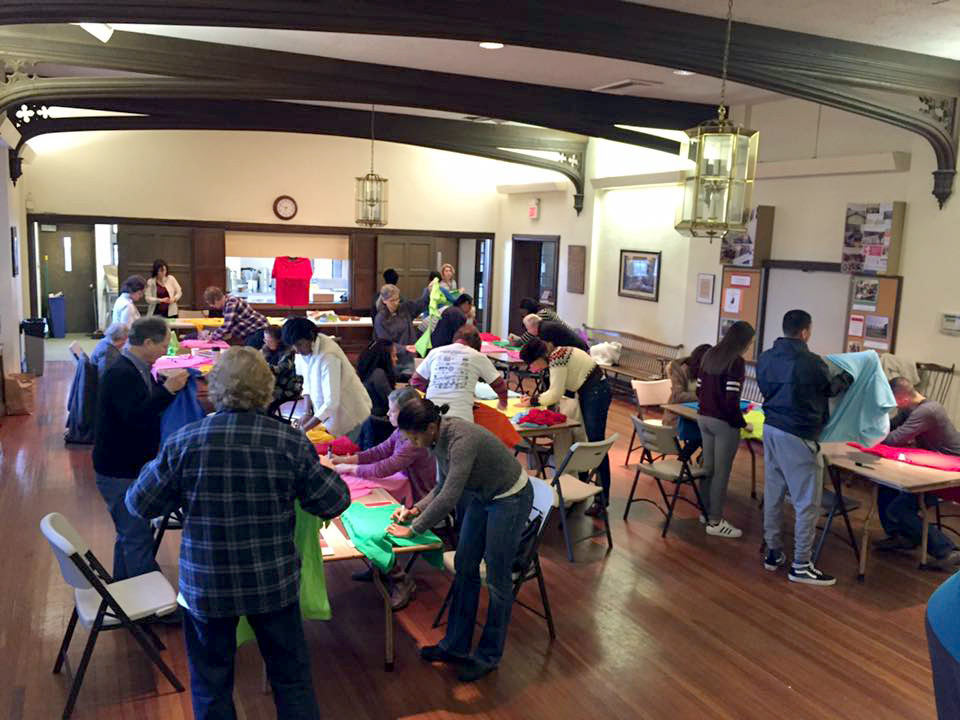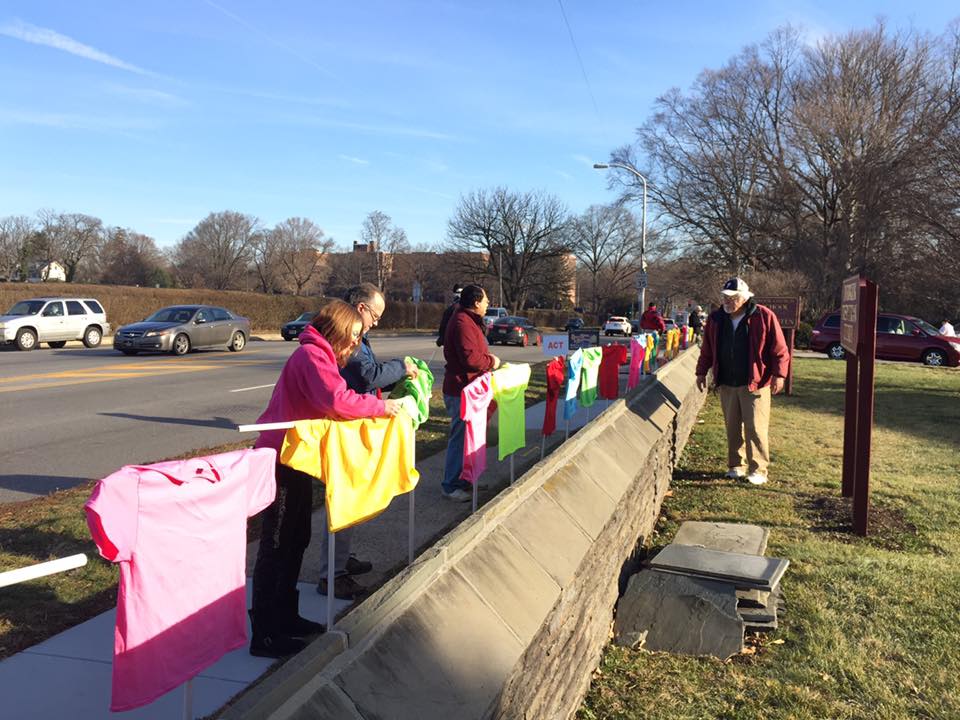 &nbsp
&nbsp